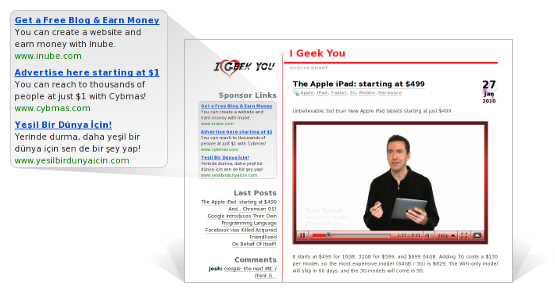 Text Ads
Text Link Ads For Advertisers
It's easy and effective! A title and a mini text is enough for starting an ad campaign. It takes just 1 minute.
Content Targeted Ads
When a visitor at the ad publisher's website clicks the text ads of your campaign, that means he/she is interested in your website or product. The visitors from text ads are your targeted audience. Our ad server shows your ads on the websites
Pay online and secure with PayPal and get visitors!